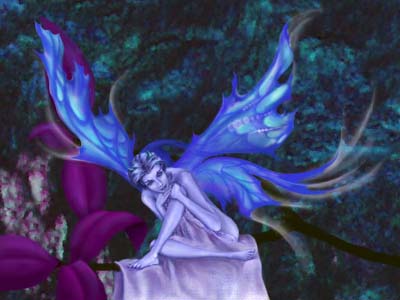 Mystical Creatures

for every person who refuses to grow up....
for every time you dream of dragons and unicorns....
for every glimmer in the sunlight that may have been fae....
for all the day dreamers who were persecuted for their dreams....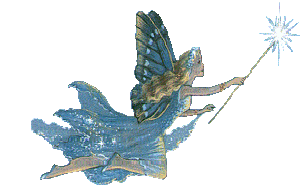 If you click on this beautiful picture below, it will take you to a beautiful site that I really enjoy. You can visit mischievious fairies, dragons and other fun things to do. So what are you waiting for?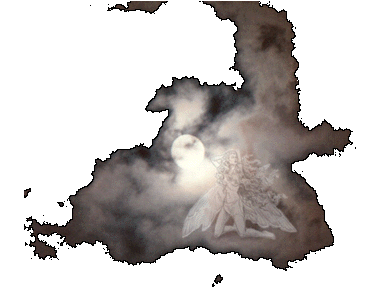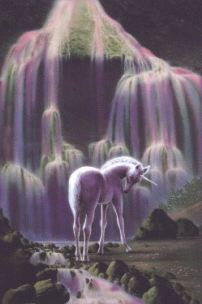 Famous Unicorns



Lancelot
Lancelot is a living unicorn in California. He is a very goat-like creature with a ten inch horn on the top of his head. Lancelot was specially bred from Angora goat stock and first appeared to the public in 1980. He was in the circus (may still be) with the Ringling Brothers and Barnum and Bailey Circus in 1980. His owners, G'Zell and Morning Glory are naturalists who have since produced more unicorns.

Ki-Lin
Ki-Lin is a Chinese unicorn made up of two other unicorns, Ki (male) and Lin (female). Ki-Lin, according to Chinese writers, comes from afar, possibly from heaven. Ki-Lin has no mane, rather a beard, and instead of one horn, has two both of which have rounded tips. It is guessed that Ki-Lin represents earth element just as the tortoise stood for water and the phoenix, fire. Ki-Lin has appeared to Confucius's mother, Confucius himself, Fu Hsi, and Huang Ti.

Isabel's Unicorn
A daughter to the king of Friesland, Isabel was to be wed to a knight. Her wedding present, a unicorn. She, however, did not love the knight (but she did love the unicorn). Instead she loved the jester Bartholomew (later became known as a Knight of the Lion). To stop the love affair, each was told that the other was dead. Isabel fainted at the news and was kidnapped by an admirer and taken to a castle, guarded by a dragon. When Bartholomew found out he went to rescue her. He and a lion saved her. Years later, while the unicorn and lion were playing, the unicorn got its horn stuck in a tree. The lion came out and took a swipe of the unicorn, which died from the wounds. The horn was found by a passer by who used it for medicinal purposes.

Unicorn from Daniel's Dream
In the book of Daniel in the Bible, there is a dream described (that Daniel dreamt) relating to a unicorn. Daniel had dreamed that he was at the River Ulai and by it's bank stood a ram with two horns, one slightly larger than the other. As it stood there it grew in size each time it breathed in. Then a unicorn appeared and it was shaped like a goat, complete with the beard, with eyes of deep red in rage. The unicorn fell into combat with the ram and, using it's longer, sword-like horn, knocked the ram into the water where crimson soon after surfaced. After that the unicorn, horn tipped with blood, began growing in size and the horn fell off, replaced by four smaller horns. Out of the horns grew more and more horns until finally the touched the heavens and stars plummeted in a veil of sparks. The ground was covered heavily with the dust of comets.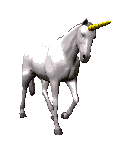 The Unicorn

The Unicorn along with the Dragon, is perhaps the most popular and
well-known of the fabulous beasts, especially in the Western Hemisphere.
This is primarily because the medieval Christians adopted the Unicorn and
changed its symbolic meanings to fit into their religion. To them, it became
a symbol of their Christ, something the Unicorn never was originally. They
made the Dragon symbolize their devil.

Fascination with the Unicorn continues right down to today. For example, the
animated movie "The Last Unicorn", based on a book by Peter Beagle, is still
popular. Statues and pictures of Unicorns are readily available in gift
shops. There are a great many books about Unicorns. The Unicorn, along with
other fabulous beats, can also be found in several role-playing games.

The Unicorn is one of the few fabulous mythical beasts with a shape
considered realistic by our human terms. In other words, we are able to
visualize the Unicorn as a creature we could possibly meet. Some people want
to see and own a Unicorn so badly that they have resorted to an ancient
minor surgical method by which they, quite literally, transform two-horned
goats and cattle into one-horned creatures. These Unicorns are not true
Unicorns.

Some of the ancient horse-tribes of central Asia believed so strong in the
Unicorn and it's magickal influence and strength that they outfitted their
mounts with leather headpieces bearing an artificial horn. Horse skulls
wearing these have been discovered in Siberian burial sites. Some early
European horse-armour also has a horn on the forehead plate of the
headpiece.

To discover the description of a true Unicorn we must search far back in
ancient history, writings, and mythology. When we do this, we find that the
description and size of Unicorns differ according to the culture and land
where it made its appearance, just as there are differences in other animals
from continent to continent.

Many historians claim that the ancients did not know the difference between
the gazelle-like Unicorn and the rhinoceros or the antelopes seen in ancient
paintings. They totally ignore the fact that the ancient peoples had
separate names for the antelope, rhinoceros, and the Unicorn.

The word Unicorn literally means "one-horned," and comes from two Latin
words, unus, "one;" and cornu, "horn." Thus, the Unicorn is a unique
creature with only one natural horn in the centre of it's forehead. The
Unicorn is not an animal that has broken off one horn or the rhinoceros,
which has a horn on the end of it's long face. It is not a creature that has
been surgically altered so both it's natural horns grow together in the
centre of it's forehead. A Unicorn is a creature of a specific species which
has only one natural horn, a creature which has never been tamed, owned or
bred by humans.

This creature has been depicted and seen in such places as China, Mongolia,
the Middle East, Egypt, North Africa, India, Japan, Europe, Florida, along
the Canadian border, and in many other places around the world. Their
distribution appeared to be limited to the Northern Hemisphere.

Pliny wrote that the Unicorn lived in India, while Herodotus said it existed
in Libya. Ethiopians claimed to have seen Unicorns living in the Upper Nile
regions. The Tibetans wrote of Unicorns in their area, and the Arabs knew
this animal well.

In Greek and Roman art, the Goddess Artemis/Diana was often shown in a
chariot pulled by eight Unicorns. This connection with the Moon Goddesses
was seen in art as far back as the time of the Sumero-Semitic civilizations.

The European version of this animal was said to have the head and body of a
horse, the hind legs of an antelope or stage, the whiskers of a goat, the
tail of a lion and a long spiral horn in the middle of it's forehead. A few
writers said that the horn was straight instead of spiralled. Vertomannus,
Albertus Magnus, and Strabo all wrote that it had split hooves like those of
a goat, while some medieval illustrations show it with cloven hooves on it's
front legs, but solid hooves on its back legs. Medieval writers gave
detailed descriptions of the Unicorn, which later found their way into the
depiction of the Unicorn in heraldry.

Many writers differed on the colour of European Unicorns. Most said it was
pure white, while others, accepting one of the descriptions from India, said
it had a white body, red head and blue eyes.

The European Unicorn lived in the temperate forests of Europe and was so
swift that no hunter could catch it. It generally lived alone, the males and
females coming together only for mating. The colt, born without a horn,
stayed with its mother until its horn was full length. Although usually a
gentle creature, a Unicorn would use its sharp horn to defend its territory.

European writers disagreed on the colour of the horn. Before the sixteenth
century, they declared that the true horn was all black. Later it was said
to be white or the colour of old ivory. Thomas Fuller put forth the idea
that the difference in colour could be accounted for by age: white on the
younger Unicorns, ivory when they were at least one hundred years old, and
black when older. Other naturalists of the time wrote that the true horn was
white inside with a black, bark-like exterior.

Although a few writers mentioned straight Unicorn horns, the majority called
them spiralled, twisted, or striated. Even the Unicorns shown in the
bas-reliefs of ancient Persepolis have twisted horns. The Arabian writer
Alkazuwin confirmed this.

Critics often argue that the ancient depictions of Unicorns are of a
two-horned animal seen from the side with one horn revealed. However, Robert
Brown discovered that the ancient peoples depicted two-horned animals
looking to the right, while the one-horned Unicorn was always shown looking
to the left. In heraldry, this posture is known as regardant.

In European stories, there are many accounts of Unicorns being hunted for
their horns, which were considered to detect and be an antidote for poisons.
The horn (sometimes called the Alicorn) also purified water: dipped into a
pool of muddy water, the water would become clear. Any person who drank from
a Unicorn horn would have good health all this life, besides avoiding being
poisoned. Because of these qualities, ancient rulers paid great sums for
Unicorn horns. Unicorn's horn became an essential items in apothecaries
until the eighteenth century. Powdered horns were worth ten times their
weight in gold, while the whole horn was nearly beyond price.

Two Unicorn horns are still in St. Mark's church in Venice, now very thin
from repeated scrapings. Another is kept in a dark fault in the French
Cathedral of St. Denis; it is said to be so potent that water in which the
horn is steeped can cure any illness. A Unicorn horn was listed in the
inventory of the treasure of Charles I. Another such horn was once kept in
Windsor Castle, where it could be viewed by travellers to the court of
Elizabeth I; it's value at that time was 100,000 pounds.

Since Unicorn horns sold for vast amounts of money, fakes were often on the
market. One method used to distinguish the true from the false was to
inscribe a circle on the ground around the horn and then put a scorpion,
spider, or lizard inside the circle. A true Unicorn horn would prevent the
creature from escaping.

The Physiologus Graecus says this creature harboured ill-will toward humans,
and with good cause. Although Western people believed that the Unicorn was a
lunar creature, gentle and wise, they still hunted it with great
determination. They soon found that snares, spears, and bows were useless
for hunting Unicorns. In order to trap it, a beautiful young virgin was set
as bait; the Unicorn was said to come to her willingly. While she held it's
head in her lap, the hunters would either kill the animal or saw off its
horn.

Ctesias, a Greek physician, went to the court of the Persian king Darius II
in 416 B.C.E. and stayed for seventeen years as a court physician. When he
returned to Greece, he recorded both the local stores and the Unicorn tales
told to him by visitors from India. These travellers described the Indian
Unicorn as having a white horse-body, a dark red head, and dark blue eyes.
He estimated the horn on its forehead to be about one-and-a-half feet long.
This horn was tri-coloured: pure white on the bottom for some two hands'
spans, black in the middle, and a vivid red at the sharp tip. The ankle bone
was said to be very heavy, like lead, and a cinnabar colour completely
through the bone.

Since Ctesias had spent seventeen years in Persia, he was well acquainted
with the wild ass which ran wild in the region. Regardless of later
detractors' opinions, he knew the difference between this creature and the
Unicorn. The traveller reported that dust filed from the horn and made into
a potion was an antidote to deadly drugs, while drinking from the horn gave
immunity to epilepsy and poisons.

The naturalist Aelian, in the third century C.E., journeyed to India and saw
the creatures described by Ctesias. However, he described the Unicorn as
having reddish-yellow hair and a black horn with a natural twist to it. He
wrote that the Brahmins there called the Unicorn the Cartazonon, and that it
was a solitary animal found in desert regions. While there, he also heard
first-hand about the medicinal properties of the Unicorn horn. The Indians
made cups out of the horn as protection against several sicknesses and
poison. He described the horn as having rings around it.

The elder Pliny also mentioned the Indian Unicorn, which he called the
monoceros. He said the Indians hunted the swift, powerful creature primarily
for its horn. Pliny's description is similar to that given by Ctesias,
except Ctesias said the horn was all black. Later writers tried to say this
monoceros was only a rhinoceros, cut it is difficult to believe one could
possibly mistake one for the other.

The Greek Aristotle wrote that he knew of several different types of
Unicorns. He classified these into two categories: those with cloven hooves,
like the Oryx, and those with solid hooves, like the Indian ass.

An early report of European Unicorns came from Julius Caesar while he was
campaigning in the Hercynian Forest of Germany. In his Gallic Wars he
describes the creature as shaped like a stag, the size of an ox, with a
single horn between its ears.

In 1389, John of Hesse visited Palestine, where he saw a Unicorn dip its
horn into a river to purify the water. Nearly a century later, Felix Fabri
saw another Unicorn near Mount Sinai. In 1502, a man named Lewis Vartoman
came upon several Unicorns in a park in Mecca. Vertomannus, who travelled to
Mecca in 1503, wrote of Unicorns in the Temple there.

In the sixth century C.E., at the court of the King of Ethiopia, Cosmas
Indicopleustes saw four bronze statues of the Unicorn and was told that this
creature existed. A seventeenth-century Portuguese missionary, Jieronymo
Lobo, saw several Unicorns in Ethiopia.

Recent excavations at Ur of the Chaldees revealed a beautiful lady's
toilet-box. The lid of this box was done in gold and lapis lazuli, showing a
lion locked in combat with a one-horned beast.

The British Museum has a magnificent bas-relief from Assyria showing the
king Assurbanipal hunting Unicorns.

A surviving record written by an unknown Chinese traveller of the eleventh
or twelfth century tells of seeing a great many Unicorns near a lake in
Tibet. As late as 1820, a Major Latta, who was in the British Army, wrote
home that he had seen Unicorns in Tibet and that these creatures were known
as Tso'Po.

Genghis Kahn, in 1224, personally met a Unicorn at the top of Mount
Djadanaring in Hindustan. He considered its appearance so important that he
terminated his campaign for conquest of the region.

Aldrovandus reported seeing a Unicorn in Poland, while Johnston, in the
Historia Naturalis, wrote of the Unicorns in Scandinavia.

However, Unicorn sightings are not confined to the Middle East or Europe.
The conquistadors, while exploring Florida, saw Unicorns. Two men (one of
them Sir John Hawkins) reported seeing a Unicorn in Florida in the sixteenth
century. A hundred years later, Dr. Olfert Dapper wrote of several Unicorn
sighting in Main and along the Canadian border. These sightings always
occurred in rural areas. Dr. Dapper described the creatures as resembling
horses, but with cloven hooves, rough manes, a single horn on the forehead
and black eyes.

There are several recorded gifts of one-horned creatures given to people,
usually as a sign of the recipient's power. A one-horned ram was given to
the Greek Pericles as a sign of his leadership. An Ethiopian king sent two
Unicorns to the Sultan of Mecca in the fifteenth century, and the Elector of
Saxony was given the gift of a Unicorn in the seventeenth century.

The European people of the Middle Ages believed that, besides the curative
and protective powers of the horn, the Unicorn had another special feature.
At the base of the horn, they said, was a magickal carbuncle, which they
called a ruby. This carbuncle was thought to have powerful properties useful
in both magick and healing, including protection from the plague.

Unicorns have been pictured in great detail in European art. The Unicorn is
a part of the arms of the Apothecaries Society as well as of the Goldsmiths.
The British royal coat of arms in 1693 showed a traditional Unicorn, as did
the Lady and the Unicorn tapestry of about 1480 in France.

The Unicorn is depicted in woodcuts, heraldry, and illuminated manuscripts,
both on the Continent and in Britain. In heraldry, the Unicorn is the most
beautiful of all the fabulous creatures used. In this type of art it is
depicted with the body, head, and mane of a horse, a goat's beard on its
chin, the legs and cloven hooves of a deer, the tail of a lion, and a long,
spiral single horn on its forehead. Normally it is coloured white, with a
golden horn, hooves, mane, and tail-tuft.

The symbolism of the Unicorn depends on the culture and the religion
defining it. To the Christians, the creature meant virginity, purity, and
innocence; these definitions were related to their God and Jesus. In the
Orient, however, the Unicorn was a symbol of good will, benevolence,
longevity, and wise administration.

Unicorns might shun humans, except for those of pure heart, but the
creatures do have contact with the Elves, Faeries, and elemental woodland
spirits, such as Dryads. Often they will consent to being temporary steeds
for dimensional journeys. They move so silently that they often surprise
those seeking them.

As an untamed creature with strong elemental powers, the Unicorn, in
general, is a symbol of transformation. It purifies through the powers of
destruction. As with the Crone aspect of the Goddess, the Unicorn "destroys"
in order to re-create. It tears down in order to reform and renew. We may
find the process unsettling, harsh, and even painful, but it is necessary to
get rid of old cycles and prepare for new ones.

Unicorns guard the way to the Faery realms and can guide you there if you
are prepared for the experience.

Psychological Attributes: Positive--Proper working with Unicorns should have
a tremendous impact on your morality, sense of propriety, and spiritual
growth. Unicorns will not help those who are not interested in cleaning up
their own personal morals. If your life has been average (good and bad by
turns), the appearance of a Unicorn will signal a coming of change of great
importance. This change may be positive or negative, but it will have a
profound impact on the way you live your life. Negative--Over-defensive all
the time; verbally or physically attacking anyone you imagine is a possible
threat.

Magickal Attributes: Good will, fame, prosperity, gentleness, purity,
strength of mind. Unlimited individual power. For wisdom combined with
success. Developing personal power.


From Magickal, Mystical Creatures by D.J. Conway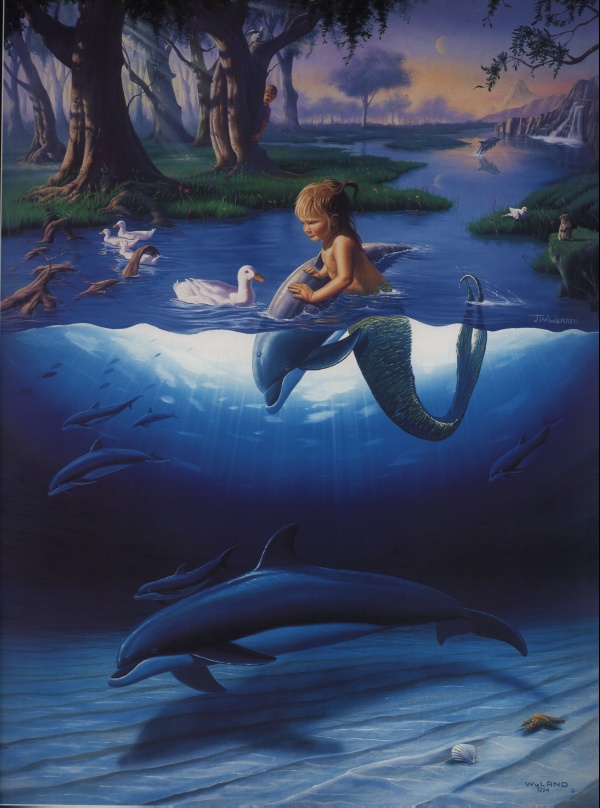 If you click on the Full Moon below, it will take you to StarrWalks site. I advise going there because it is pretty good! :)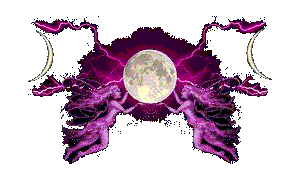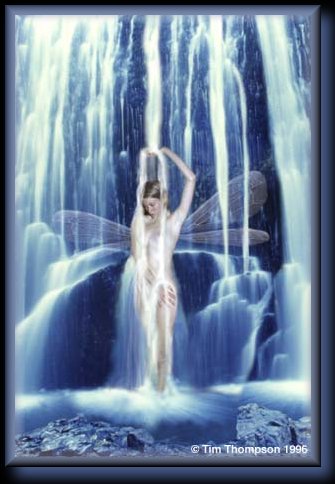 Click on the picture below and it will take you to a site that tells you ALL ABOUT Devas............
Don't worry, Devas come from the kingdom of the Angels....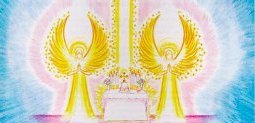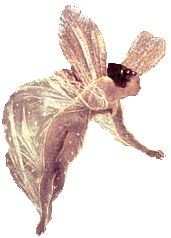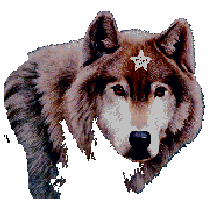 Nature Spirits
written by Janet Dane <jan@devas.org>
Posted Fri, 18-Oct-1996 22:21:11 GMT
Janet Dane

This we know: The Earth does not belong to man; man belongs to the Earth. This we know. All things are united like the blood which unites one family. All things are connected.

"Whatever befalls the Earth befalls the sons of the Earth. Man did not weave the web of life; he is merely a strand in it. Whatever he does to the web he does to himself."

-- Chief Seattle


Overview:

Water Lily
Ox-eye Daisy
Cedar Tree
Lemon
Bittersweet Nightshade
Lily of the Valley
Sunflower
Apple Tree (About Fairies)
Beaver
Blackberry Cane
Fog
Bat
Bear
Cardinal
Chickadee
Deer Mouse
Faeries
Redwinged Blackbird
A Spring
White Pine
Wind
The Woods
Antelope
Apple Tree
Cattail
Elephant
Elm Tree
The Moon
Mourning Dove
Pine Tree
Wild Raspberry
Walnut Tree
Wolf
Blueberry
Bramble
Dew
The Stream
Summer Rain
Whirlpool
Mourning Dove
Blue Heron
Lark
Muskrat
Skunk
Sparrow
Pond
The Spring
Bullrush
Maple Tree
Poplar Tree
Maple Tree
Jewelweed
Reeds
Crocus
Ash Tree
Bobolink
Thunderstorm
Black Eyed Susan
Water Lily
--------------------------------------------------------------------------------

Awaken to the other life within you. Awaken to the power of your intuition, the presence of your greater self, the glory of unseen energies.
The slightest glimpse that there is something more can be enough to stir your imagination.

Be silent and listen to the words of the angels. Be calm and feel the presence of Devas. Be loving and know that your love is returned back to you, multiplied.

I am Water Lily. My energy is pink and glowing. It spreads in a circular pattern so subtly about me, that there appears to be no movement in it.

Even as the world of Nature teems with interesting things - the sounds, the scents, the things to see, the uncountable varieties of life, the uncountable varieties of consciousnesses, clusters and groups - there is another world that you have largely ignored. One of unseen energies, groups, untold varieties of consciousness. There is much to explore in your outer world and in your inner world.

I am Water Lily. Come to me when you seek to explore the realms that seem to be outside your physical ability to explore. Even as you look underneath me to the unexplored world of lake, you can look beyond me to the unexplored world of spirit.

As you read these words, you are already beginning to explore. As you feel their wisdom, as you feel their love, know that it is my way of opening the possibility of greater contact. As you explore this possibility, new worlds open up.


back to top


Ox-eye Daisy
--------------------------------------------------------------------------------

Awaken to your inner messages.
Awaken to the song of life in your heart.
Awaken to the feeling that you have been here before
that you have loved here before
and that you know us all on an intimate level.
I am Ox-eye Daisy.
Girls twine my stems in flowered crowns.
Girls pluck my petals and talk of love.
My colour is blue - like an aquamarine blue.
My energy pulses outward in blue flames.

When you pluck me, and use me for adornment
or use me with love in your heart,
you honour my existence.
I thrive.

I am Ox-eye Daisy.
Embellish your life with flowers.
Awaken to their inner song.
And love this playful contact with the Natural Kingdom.


back to top


Cedar Tree
--------------------------------------------------------------------------------

Intricate carvings, filigreed scrollwork, lattices, mazes all are man's way of imitating the enormous complexity of plants in the wild.
When a man creates a lattice it's his way of trying to become one with a spiderweb or with an intricate intertwining of branches and twiglets. When man carves a piece of wood in an intricate design it is his way of trying to become one with the mystery that the wood itself holds or that the forest holds or the trees hold.

All of these expressions of man are expressions of the yearning to return to oneness.

I am Cedar Tree. My energy is yellowish and brownish and sometimes it is blue. My energy is uplifting, rising, spilling over with joyous laughter.

Come to me when you need to be nurtured. I will house you in the warmth of my branches, in the density of my embrace, in the pleasure of my scent.

My ability to withstand the ravages of time will help you to understand how to work with the elements around you. By working with them and not against them, you, too withstand the ravages of time. Time then works as an ally and not an enemy.

I am Cedar Tree. My energy is joyous, nurturing and I welcome any who come to me with a heart of love.


back to top


Lemon
--------------------------------------------------------------------------------

Rainforests grow thick with vegetation and abundance of animals and insects. In deserts, the life-forms are not as obvious, not as thick.
There is a place for everyone on the earth. There's a place for every thing. There's a time or every one, a time for every thing.

What may be a strong, vital and abundant plant now, may die off in a generation or two simply through the changing consciousness of the Earth. But in its time, it has untold abundance. A plant that can grow abundantly in a warm climate will not thrive in a cold one. There is a a place for this plant.

The same goes for people. There is a time for each of you. There is a place for each of you. You have chosen it with as much care as we have chosen our opportunities for growth.

I am Lemon. My colour is green and orange, healing colours. My energy moves away slowly in a circle from the source.

Come to me when you need to validate your place in the world.

I am Lemon. I can comfort you when you feel like you have no place. My juice supports you when you feel down, uplifts you when you need a boost.

You are here of your own choice, of your own volition, for the lessons you want to learn. With that understanding, you may feel a greater purpose in your life. You have no greater purpose than to be, yet when you feel the need to hold a greater purpose, know that the choice was yours.

I am Lemon. Refresh yourself with my energy. Renew your purpose in my fruit. And move on with a fresher, renewed sense of self.


back to top


Bittersweet Nightshade
--------------------------------------------------------------------------------

To be in touch with your feelings is to notice from moment to moment what they are. This can include the feelings that you might not feel are so positive as well as the positive, happy and joyful ones.
Feeling negative feelings is all right. If you are feeling angry or self-critical, frustrated, helpless, it is all right to feel these feelings. For you are not these feelings. You are the consciousness that feels these things, that has chosen to feel these things, in order to delve more deeply into who you are.

The happier, more positive feelings, the ones of trust, self-worth, inner joy and peace and calm reflect more closely who you are. You are a child of laughter, a child of song, a child of dance and it is with these attributes that you have chosen to explore physicality.

You came into this game seeing it as a game - a form of learning - a way to explore. When your feelings hurt, it is a part a game. But it is by understanding that it's a part of a game, part of a lesser picture of who you are, that you can overcome these feelings of hurt. You have become so caught up in the game that you have forgotten that it was a game to begin with.

Take a look at each of these feelings of hurt and dismay and imagine in 50 years how much this will mean in the grand scheme of things. The point of this is not to undervalue your feelings. It is to recognize that in 50 years you will have gone beyond them, for the most part.

If you look at a closer time, look one year in advance, and see yourself meditating often, living in the moment often, then you can see that you can fill your life with happier feelings, happier thoughts, simply by being aware of the negative feelings when they come up - acknowledging that they are all right to have and tracing them back to the part of you that does not remember who you are, the part of you that lives in fear.

The more of these that you can clean up, then the less these fearful situations and events arise, the ones that cause you to feel uncomfortable, or alone or empty or disillusioned.

Instead, in their place, come opportunities that you hadn't realized existed. Opportunities to explore the beauty that is around you and within you. To explore the gentleness and kindness of your own nature and the natures of those around you. To see that your world is made of love. And with your attention being placed on these new opportunities to see beauty, you spend less of your attention on the things that you find fearful.

It's important to remember that all of your feelings have validity. Denying them causes imbalance, But to get to the root of the imbalance, you need to have a basic understanding of who you are.

If you don't meditate, start. For it gives you the time to go within yourself, to discover in an experiential way, that you are the being who thinks thoughts, who feels feelings. You are the one who experiences events. But the events are not who you are, the thoughts are not who you are and the feelings are not who you are. You are the one who experiences them. This gives you a greater perspective on the game of life.

As you explore who you are on an inner level, you begin to see how and why you have chosen the events that you have chosen to greet.

I am Bittersweet Nightshade. My colour is gold, green. My energy vibrates quickly but gently out from my centre. Come to me when you need to know that you are more than the you who experiences physicality. Come to me when you need to remember the thoughts of the loving energy that surround you bring an experience of more loving energy around you.

Take the time to go inward, to explore who you are. This time in self reflection is not self-recriminatory. It is expansive. It is warming, heartening, on every level.


back to top


Lily of the Valley
--------------------------------------------------------------------------------

It is easy to pass your time in unconsciousness. To ignore your body's signals. To ignore you feelings and hurts. Only because it is the way you have been raised.
Although it may seems easy, it leads to a general and very deep dissatisfaction in life. With the discovery that you can act instead of react to the hurts and traumas in life, you give yourself a power that you might not have known you had.

Some of the oldest sayings, oldest fables in your culture have led back to either biblical reference or a wise teaching from long ago. "Loving your neighbour as yourself". "If you have nothing nice to say, say nothing at all".

With the passage of time, many of these sayings have become interpreted in a way that they might not have originally been intended to be interpreted. "If you have nothing nice to say, say nothing at all," means "give yourself a minute to clear your energy if you can't see with a loving light". "Act instead of react," is what it means. Where some people in modern times might interpret such a saying to mean "Suppress your anger. Hold it back".

I am Lily of the Valley. My energy soothes. It sings to those who walk by. It is bittersweet.

Come to me when you need to cry out a hurt, for the sight and feeling of my blossoms can be tears for you. At the same time, experience the innate joy behind the tears, the innate bliss of being able to express with absolute freedom. Inhale my scent and know that you are much a creature of joy as you are of sorrow.

When you come away from my energy, you will feel renewed. For this is what tears are for. They represent a cycle of renewal in your life. Sadness for the passing of an old part of yourself and an acceptance of something new in its place.

I am Lily of the Valley. Listen to my bittersweet song and be renewed.


back to top


Sunflower
--------------------------------------------------------------------------------

Awaken to the cheerfulness of your inner nature. You weren't born glum. Although there are many variations and types of people, some who have sunnier personalities from the very start, your innate nature is inquisitive, creative and full of humour.
Awaken to your cheerful nature. Notice your thoughts. When you come to realize that your emotions are heavy and weighing you down, look at what your thoughts have been up to in the last little while. And you'll see how your thoughts can contribute to your emotional state.

As your emotional state gets more depressed, the thoughts become gloomier, too. And until you can stand back and observe this in yourself, it can become a downward spiral.

While many people refresh themselves during their sleep at night, other people spend much of their night working through their daily activities. This break at night often will help cut the cycle and it's a chance for your higher self to show you what other choices you have.

Awaken to your cheerful nature.

Focus on the positive. Look around you and see the things you enjoy. Look around you and see the things you appreciate, all the things of beauty.

Rediscover the pleasure in your life and as you experience it, experience it as though it was the first time you had. When you see an interesting cloud formation allow yourself to observe it for a moment with the same wonder and pleasure and curiosity that a child does. When you see a frog at the side of the road, or a pretty stone in the gravel, stop. Appreciate it's beauty before you walk on.

As you walk down the street, notice how many people are smiling. Allow yourself to pay attention to the more positive things in your life. This does not make the negative things go away immediately, but with your own positive outlook becoming a habit, you will discover that the things that so annoyed you before don't have the power to annoy you any more. You barely notice them. Many you don't notice at all. This is not delusional. This is optimistic.

I am Sunflower. My colour is light green and golden. My energy spreads evenly and slowly away from me.

Come to me when you need to be reminded that light thoughts give way to light feelings and light feelings give way to light thoughts. Notice that I turn my head to face the sun. I bask in the light. Do the same for yourself. Bask in the light and the darkness will go unnoticed.


back to top


Apple Tree (About Fairies)
--------------------------------------------------------------------------------

See yourself as a child again, imagining tiny fairies hiding behind leaves, giggling and laughing and dancing in the sunlight. Imagine them being there, and then, when you focus, poof!, they're gone, only to reappear again beside another bush or tree, behind another flower or blade of grass.
Fairies do exist. They are a special energy that belongs to an individual or species of plants.

If you see them as a tiny human form with wings, it is your own interpretation of what you see. As a human, it is easiest for you to picture in terms of what you are.

A fairy is a consciousness, a bright, sparkling, laughing, dancing consciousness that flits from place to place, quicker than your eye can follow. So if you see a fairy as a tiny human shape, full of goodness, light and with wings to carry it from place to place, it is because you see this consciousness, see it's ability to shine, to flit, to move faster than time can allow and your senses interpret this consciousness in a way that humanity understands.

Yes. There are fairies. And yes, they have had contact with human consciousness for aeons and continue to do do so.

See with the eyes of a child. With the wonder, with the pleasure, excitement and joy of a child and you too, may get a glimpse of a tiny consciousness, brightly flitting from place to place out of the corner of your eye.

I am the Apple tree. Approach me and all Nature with the wondrous eyes of a child. Leave your adult immersion in absolute physicality behind and approach us with joy and laughter, with pleasure and wonder. And don't be surprised at the things you perceive.


back to top


Blackberry Cane
--------------------------------------------------------------------------------

I am Blackberry Cane. In the right environment I grow and spread. I nourish myself and I nourish no end of other creatures.
Those who approach me with love and honour the gift of fruit that I bring them are not hurt by my thorns. Yet they must beware of them. I care not who eats my fruit. My purpose is to bear the fruit and to have the fruit go in a circle of abundance. When my fruit goes uneaten, I will not flourish.

I am Blackberry. My colour is rosy-red. My energy bounces and spreads smoothly across the landscape. I am blackberry.


back to top


Fog
--------------------------------------------------------------------------------

When you walk with light, you draw more light to you. When you focus upon the positive, you draw more positive to you. When you make it habit to be aware of what you are drawing to you, you see how life works. And if you don't like what you see, then change it.
Walk in light. Gather light to you as you go about your daily activities.

Notice the light around you. The light of the wind. The light of the ground you walk on. The car you drive. Notice the light in the vegetation. In the people. In animals. As you go about your daily life. And draw the light to you.

Allow yourself to draw in light as you go about your day for there is an infinite amount of light available to you. And the more light you draw in, the lighter you become. More easily able to fend off the energies that are not so light. To be able to resonate with the higher frequencies. To become lighter.

This process can take a moment or it can take many lifetimes. But it is a process that will take place through the evolution of your soul.

Open your eyes to the light that surrounds you. Open your eyes to the light that is already in your life and take the time to feel truly grateful for the blessings your life does hold. A positive outlook and a positive focus will lighten your life.

I am Fog. My energy is the energy of water in another form. Think of me when you wish to imagine how abundant light is. See every droplet of water as one that contains a beacon of light for you to gather. Gather light from me knowing that I get mine from an infinite source. Gather light from me knowing that you are gathering from an infinite source.


back to top


Bat
--------------------------------------------------------------------------------

Celebrate the night. Celebrate the rest between activities. Listen to the silence. Feel the stillness, the anticipation of the new day and the deep satisfaction with current circumstances. Celebrate the night by walking in it, by singing, by resting. It is a time for feeling rather than seeing, for hearing, for allowing your external senses to quiet so that you can hear more clearly with your inner senses.
We are Bat. We move through the night with a grace and comfort that we do not use in the daylight hours. Our senses are geared to the more subtle aspects of night. Be like us. Come out in the night and allow your more subtle sense to perceive the world around you. This can give you insights that are not otherwise there during the day.


back to top


Bear
--------------------------------------------------------------------------------

To express yourself in strength, conviction and with no apologies for being who you are, you radiate the confidence of Bear. Our energy is fearless, powerful, confident and graceful. Our appearance may belie the grace and speed of our actions, but our inner confidence and power allows us to be all things.
Express yourself without apology. Be willing to make mistakes and learn from them. You are who you are. And that is good enough.

We are Bear. Live our confidence, grace and power and you take on Bear energy. Be like us.


back to top


Cardinal
--------------------------------------------------------------------------------

Take time, if you can, for a few minutes every day, to feel your connection to the earth, to your Creator and to your part within it. Be fully in the present moment. Allow thought of what has gone before and worries of what is to come to fall away and feel yourself occupying this space and time that you occupy in the present.
We are Cardinal. Our energy is steady, clear and companionable. Feel our deep sense of belonging, of rightness and you rediscover your own. We are Cardinal. Be like us.


back to top


Chickadee
--------------------------------------------------------------------------------

We are Chickadee. Our energy is brisk and active and gregarious. Our call is an invitation to you to join us in play - to be as we are: seeing your life with pleasure and curiosity, friendliness and humour. We are Chickadee. Be like us.

back to top


Deer Mouse
--------------------------------------------------------------------------------

To explore the magic of Nature is to explore your own soul. As curiosity drives you to explore, you can become fascinated with the things that pop up in Nature and the things that pop up in your mind; even the curiosity that drives you.
Look to Nature for signposts, glimpses of your soul's wanderings and you begin to see them as your soul does; not aspects to fear or judge, but aspects to explore.

We are Deer Mice. Our energy is quick moving, lively, and yet we easily balance it with a calm, cosy warmth in our home environment. Look to us and others like us in the world around you to see what you explore. Look with wonder, with curiosity and recognize our quickness and calmness in your own nature.


back to top


Faeries
--------------------------------------------------------------------------------

We are Faeries. Not quite the same as other Nature spirits, we have many specific tasks and pleasures in what we do. Our energies are quick and playful. They are happy and bright. If you could see us clairvoyantly, we could seem to be the small, bright, orange light that sits on the branch of a blackberry, or the white light that zooms by so quickly in your peripheral vision that you wonder if you saw it.
We are not necessarily reluctant to make ourselves known to people. Nor are we actually wary, so much as we can only make ourselves seen to those who are willing to suspend their disbelief that we exist and those who show their willingness to see us as equals. Children do this naturally.

We are Faeries. Our natures are bright, fun-loving and often carry the energies of specific personalities depending upon our work and the energies with which we work most closely. If you wish to open communication to us or you wish to open your vision to us, be like the children: open, loving, full of wonder, full of laughter and carrying a deep respect for us as equals. We are Faeries. Come play with us.


back to top


Redwinged Blackbird
--------------------------------------------------------------------------------

Sing, to call to your friends, to talk to yourself or to announce to the world at large who you are, what your intentions might be.
Sing with joy. Sing the song of your existence to all who might hear, including yourself and announce to the world what a joy it is to be here.

We are Red-winged Blackbird. As you hear our distinctive song, raise your voice and speak or sing the joy of your existence.


back to top


A Spring
--------------------------------------------------------------------------------

Walk in light and your walk becomes a blessing. Walk in love and your walk is a gift. Walk in meditation and your walk becomes sacred.

back to top


White Pine
--------------------------------------------------------------------------------

Softly. Subtly. These are the ways that the energies we are in our fuller sense, come across to you. Softly and subtly. It's not always so obvious.
You have been trained since childhood to notice physical reality - to notice with your 5 senses and to sometimes acknowledge your sixth sense. This is where you will find us. Just beyond the periphery of your vision. Just out of hearing range. A touch so subtle, you will think you have imagined it.

We urge you to explore these sixth senses. Explore them. Follow your feelings. Listen to your imagination. And you will be listening to us. For we are the deeper part of you.

Walk beside us. Sit amongst us. And you will know that as our energy mingles with yours, your mingles with us. We are both enhanced by any loving contact.

I am Pine tree. Walk beside me. Listen to my sounds. See beyond sight and hear beyond hearing. A magical world awaits. A world where it all makes sense. All is one. And all is love.


back to top


Wind
--------------------------------------------------------------------------------

Expose yourself to the elements when you can. Feel your feet or bottom firmly planted on the Earth. You are not separate from the Earth. You are connected at a deep, deep level. To deny your connection to the Earth is to deny every aspect of your physical nature. For you have been born of the Earth. You will go back to the Earth.
As you begin to feel, at a gut level, your connection to the Earth, to the ground, to trees, wildlife, to rocks to water, you open yourself to greater understanding of your own nature and the nature of all around you. You begin to get a sense of who you really are. There is nothing to fear in this, for all your mistakes, problems, doubts or faults, you are, beneath it all, an expression of love. You are expressing your love in the best way you know how. The Earth is expressing herself in the best way she knows how and all the creatures and energies.

Rest in your own self and your connection to the Earth and know that it will enrich you. It will widen your perspective. It will enhance you.

I am the wind. Stop and feel me against your body and know that the energy we are mingle in that moment and disburse to be connected with all other energies in the Earth. A bit of you flies with me and a bit of me resides within you. Think of this. And your understanding begins to broaden.


back to top


The Woods
--------------------------------------------------------------------------------

Listen to the water gurgling over the rocks. It has something to tell you about yourself and your life. Listen to the wind, rustling the leaves of the trees overhead. It has something to tell you about yourself and about life. Listen to the crows cawing and the catbirds calling. Listen to the splash of a trout in the pond, the chirp of a sparrow, the lowing of a cow, the crow of a rooster. They all have something to tell you about yourself and about life.
Stop and ask them what they have to say Why do I hear this? What can I learn from this? Each is a gift. And each is unique.

We are the Song of the Woods. Listen to our song at a physical level and you will find that you can hear greater understanding at a deeper level. We are the Song of the Woods. Be with us, and hear our gifts.


back to top


Antelope
--------------------------------------------------------------------------------

We are Antelope. Our energy is smooth, swift and graceful. We collect stories from the others plants and animals in our vicinity, from the Earth, and learn, in our own Antelope fashion, the things we need to learn about the area we are in and about our place in that area. The mountains speak to us, the trees, the grasses. The water tells us something about places nearby and places far away. The birds call our name. And other antelopes speak from afar.
Stop and listen often, as we do, to what your surroundings have to say to you. Then once you have listened, you can move with the grace and speed of Antelope into your next activity.

We are Antelope. Be like us.


back to top


Apple Tree
--------------------------------------------------------------------------------

We are Apple. Our Soul Mates are other species of Apple, for our energies match very closely. Under the umbrella of Apple energy, my Soul Mate is Golden Delicious or Crabapple or Granny Smith apple, where my own particular perspective is that of MacIntosh. These are just names. But this may give you an idea of our closeness.
Although we are very different than the energy of Granite, we are close enough in energy to perceive each other in our own ways and to interact with each other in our own ways. The others are in our awareness, if not in close proximity, then as far as energy patterns go.

In human terms, under the umbrella of your Parent Soul, there are many like you, whose energies match very closely. And as such, when you greet them, it is with a sense of deep familiarity and intimacy. Whether or not this evolves into a working relationship or physical relationship in this lifetime is an other issue altogether. It is for each Soul to decide.

Twin Rays, on the other hand, are energies that have divided and are exploring in their own way. Like identical twins who are born of the same physical stuff, that grow to be two distinctly different people, Twin Rays are born of the same energy stuff and grow off in their own directions. Their energies match so closely because of their recent Oneness, that they may find it difficult to know, at times, where one leaves off and the other begins.

They are as though the Parent Soul has given birth to one energy that decides to split right then and there, and to move forward in different areas of understanding. Again this has little to do with your agreements at a Soul level, to meet or greet or be with each other in any particular lifetime. When you come across someone who may be a Twin Ray, it will be like meeting yourself. But this is very, very rare. You are far more likely to meet someone in your Soul Group than your Twin Flame.

Regardless of the closeness or the distance apart, regardless of the contracts that you make or don't make with people who may be in your Soul Group, with a Soul Mate or with a Twin Flame, understand that any energy that you notice, that you see, or that you have in your life has great value to you.

We may live under the umbrella of all Apple but we interact in our own unique Apple-ish way with everything that crosses our path. Our Apple-ness helps to define what crosses our path and all that crosses our path helps to define our Apple-ness. All that does not cross our path defines our Apple-ness as we define all that does not cross our path.

In this moving energy you call life, enjoy it when you touch upon an energy that is familiar to you, but know that your life revolves around energies that are not that familiar. We are Apple.


back to top


Cattail
--------------------------------------------------------------------------------

To bask in the essence of Nature's energies is to give yourself a gift beyond measure, as our qualities are always those of great light, creativity and wonder. They are all energies that can help you to draw yourself towards a state of greater spiritual attunement, towards greater oneness with all things and towards greater personal health.
To enjoy sitting in the shade of tree, floating in the water, walking in a forest or along a beach, feeling the gentle sprinkle of snow or rain on your face is to attune to us at a certain level. As long as you focus your attention on this with enjoyment, you will notice how your body, emotions and mind respond with an increased sense of relaxation, a calm, light demeanour and a tendency towards thoughts of support, happiness and even humour. Feel it thoroughly before you move away and you give yourself a gift beyond measure.

We are Cattails. Be with us.


back to top


Elephant
--------------------------------------------------------------------------------

We are Elephant. Our energy sings with its deep capacity for compassion, trust and openness. We carry deep commitment to our families, our groups and any other with whom we have a relationship, in our species and outside our species.
When we need to assert ourselves, we use the full force of our size, strength and vigorous nature. Yet our capacity for gentleness is just as large. We see subtleties and act upon them.

We are Elephant. Be like us.


back to top


Elm Tree
--------------------------------------------------------------------------------

Relax in the shade of my branches and leaves. Sit and allow your connection to the Earth to drain the stressful energies out of you. Allow the fresh air to pull away worried thoughts. And allow my energy to replace all of these with coolness and a protective energy of love, of balance, of harmony and of peace.
Absorb it. Feel it fully for the time you allow yourself to sit in my shade. Notice it absolutely as you sit here. For it is in this noticing, in paying full attention to how this nourishes you, that you allow yourself to experience the full power of this exercise.

When your alotted time has run out, notice for some time afterwards, how this calm balanced, peaceful energy lingers with you, how the stresses that had seemed so important don't carry the edge that they did before you allowed yourself the pleasure of enjoying my shade.

I am Elm. You do not have to sit under my branches, you can sit in any area that has trees, flowers, rocks, water or any area that you find nourishing. If you like my energy, you can draw it from afar. Let yourself know, that like me, through any troubles, disease, and widespread disharmony, you can still find your centre, your balance, your peace. I am Elm. Be like me.


back to top


The Moon
--------------------------------------------------------------------------------

I am the Moon. As my light is a reflection is the sun, so your world around you is a reflection of your thoughts and feelings, beliefs and experiences. Each changes depending upon the conditions and circumstances around it.
As your experience in the world changes from moment to moment, seeing things from the light of the moon is very different than seeing them in the light o day. Yet thay are still the same things. They hold many of the same characteristics and energy. Yet when you see them in moonlight, you are seeing them in a different light.

Let this be an understanding to you. All things around you seem different to different people. It depends upon the circumstances in their life, how they see a situation, as it depends on the circumstances in your life as to how you see a certain situation.

Beneath it all is the basic truth of the event. You both experience it in different ways. See a tree in the moonlight. See the same tree in the sunlight and it takes on a totally different appearance. Seeing your life around you as a reflection of your beliefs can give you insight into what your beliefs are.

Although I reflect the sun's light, I have a substance of my own. My energy belongs to me. And so it is with the things around you. Although they are a reflection of your light, they have their own energy.

My gift to you is the gift of perspective. The gift of seeing change as something that is not to be feared, but to be worked with. My gift to you is to be able to see the world from a fresh perspective every single day, every single night. So that do not get stuck in sameness. So that you can see that truth is truth regardless of the perspective. So that you can see that one person's truth may be different than a different person's truth, yet the essence of what they see is the same.

Learn to look more deeply into the truths you see around you. Understand that as you see a tree in the moonlight, there is more to that tree than you see at the moment.

I am the Moon. Reflect on this.


back to top


Mourning Dove
--------------------------------------------------------------------------------

You know you are in your centre when you feel a rush of love wash through you - a wave of peace and gentle humour.
You know you are in your centre when you notice the sounds of the birds around you, when you hear the water in the stream, when you smell the scent of the earth.

You know you are in your centre when you feel the bite of a mosquito and yet feel no annoyance at the mosquito.

You know you are in your centre when the thoughts, worries, problems and complaints about your day disappear because your attention is focused on your current circumstances.

You know you are in your centre when you can feel the song of your soul moving through you, when you can feel it expand to include all about you - its note creating a harmony with all the notes of all the other forms of consciousness around you.

You know you are in your centre when you have a feeling that you are in exactly the right place at exactly the right time, that all is as it should be.

You know you are in your centre when you can feel your energy around yourself and when you can notice your energy drifting on the summer breeze, to mingle in part, with other energies.

You know you are in your centre when your imagination takes flight and when you begin to hear the songs of the energies around you.

We are Mourning Dove. Come back to your centre often, so that you can hear our song.


back to top


Pine Tree
--------------------------------------------------------------------------------

When you come to a place of understanding or partial understanding of the things and events that shape your life, you discover that you have a higher threshold for the circumstances that cause you discomfort or pain. You find that within a perspective of greater understanding, it becomes all right to not have everything going perfectly. It becomes okay to feel anger, hurt, sorrow or fear. Within this realm of greater understanding, however, are the seeds of transformation. With an acceptance of things as they are - not a laying down and allowing life to run over you, but in allowing it to be okay that life is not perfect - you transform your energy in such a way, that you draw to you happier circumstances and events.
We are Pine. Our energies are what they are, whether we cease to physically manifest or not, whether our physical structures become hurt or damaged or not. Although we grow with an intent to avoid damage, to become strong, and to manifest our beauty in the most extravagant way we can, we accept what comes into being with equanimity.

As you come to understand that your energy lies in many dimensions and your physical manifestation of even your hurts is a creative, wonderful manifestation of who you are, you too, can begin to accept the discomforts and pains of life.

We are Pine. Be like us.


back to top


Wild Raspberry
--------------------------------------------------------------------------------

Hidden in the thicket are birds fluttering their fear. Entire species of animals, birds and plants have come to fear a human presence in their vicinity, for they can read the intent to harm or read the careless negligence. They can read man's general feeling that anything other than himself has no value, or has less value.
At the same time, more and more of them are coming to meet more and more of you who come to listen to Nature, to be with Nature and to relearn or rediscover within themselves an intent to be in communion with Nature, to learn from Nature, to provide for Nature and to see their own place in Nature.

One day, a time will come when you can walk up next to the thicket and the birds will not flutter in alarm, bit instead will come closer with a greeting. They will be drawn by your love rather than repelled by your fear.

We are Raspberry. We grow in abundance in wilder places where all can take advantage of our sweet fruit. Come and take what we generously give. But take it with thankfulness. Take only what you need. And these expresions of love are what will be carried in future generations of our fruit.

We are Raspberry. Be with us, as with all other aspects of Nature with love, humility, generosity and honour. And those qualities will be what you receive in return.


back to top


Walnut Tree
--------------------------------------------------------------------------------

Life is uncertain. You may see trends or probabilities on an intuitive or psychic level. You may see events or circumstances that have not yet come to pass. But you have no way of knowing if they will occur in the reality in which you live or not. Life is uncertain. We do not know if a high wind will knock us over tomorrow, if a woodpecker will dig below our bark for bugs, if a child will climb us or a coyote mark us.
We know that we are. We are certain that where we are is where we are supposed to be. We are sure that what we experience is an exploration in creative consciousness. We are certain of our ability to see ourselves as unique individuals, part of a greater whole.

We are uncertain what comes before that or what comes after. Our greatest certainty lies in seeing what our experience is now.

Do the same. Know where your certainties and uncertainties lie. Recognize that in the uncertainty of the events and circumstances that do colour your human existence, no amount of fear or worry about unpleasant circumstances will prevent them from occurring. See where your certainty lies. It lies in the song of your own being. It lies in your creative expression. And it lies in your inner knowledge that you are a unique expression of a greater whole.

We are Walnut. Although there is no certainty in our physical life, there is great certainty in our understanding that we sing a song of creative intelligence. Be like us. Allow what can not be certain to not be certain. And focus instead, on the certainty that is.


back to top


Wolf
--------------------------------------------------------------------------------

We are Wolf. Left alone as pups or solitary adults, we move with grace and contentment. yet we are happiest within a group of others. Interaction with others of our own kind is what feeds our soul. Like us, you can find comfort and contentment and satisfaction in life when left alone, but like us, you crave the company of others for direction, for validation and for the experience that you came here to seek.
When we move beyond our need to be with others and find that we have obtained all the experience we seek, we will transform into a species or a non-species that reflects these new needs, desires and creative patterns. When you have learned all you came to learn, you will transform to a species or non-species that clearly reflects your new way of being - your new creative thrust.

We are Wolf. Be with us.



back to top


Blueberry
--------------------------------------------------------------------------------

We are Blueberry. Our colour is purple. Our energy moves out in bubbles that quickly expand and dissipate. We hold qualities of smoothness, satisfaction and tenacity. So powerful is our tenacity, that it can be felt as belligerence.
Come to us for these qualities, for the balance between grounding and spirit that we provide and for the opportunity to manifest a powerful creative expression of self. We are Blueberry.


back to top


Bramble
--------------------------------------------------------------------------------

As we explore the opportunities available to us, we expand our understanding about our world, about our place in it and about how our movements and interactions do and do not seem to respond in physical life as they do on an inner level.
Our understanding of all these issues is not conscious in the way that your thinking is a conscious activity, but rather in the way of sensing - of moving with what seems to be right. Our actions are not directed by thought so much as they are by this feeling-sense. We have not lost touch with how that feeling-sense connects us in a very real way with everything else around us. We have not lost the sense of oneness with all around us. We have not forgotten that our life in this reality is just one way in which we focus our attention. Our difference with you is that you tend to be so totally focused in this reality that you have forgotten who you are.

We are Bramble. When you are with us, let it serve as a reminder to you that your connections to all that is around you are still very real, even if you have forgotten them. Let this be a comfort to you when you feel lost or alone or afraid.

We are Bramble. Be with us.


back to top


Dew
--------------------------------------------------------------------------------

We are the Dew, an aspect of water in one of its myriad forms. Our energy is that of the water, it is that of water vapour, it is that of everything we touch, everything we brush up against, everything with which we connect. Although there is great purity in the water of Dew, the energy of the water of Dew carries some of a million other energies.
Watch us then, as you step outside after a cool night. Notice how we fall from the trees, how we cling to the grass. Notice how we nourish the plants and trees and insects. And notice how we move. We touch many forms of consciousness.

We are Dew. See yourself like us, touching all that you touch and affecting it or nourishing it in some way. See how you carry the energies of everything you have touched with you. And see how you move from place to the next and from one form to the next.

We are Dew. Be like us.


back to top


The Stream
--------------------------------------------------------------------------------

With awareness comes responsibility. Responsibility, however, derived from integrity, is no hardship.
We move freely, showing our own nature - demonstrating who we are - without apology, without any desire to influence anything else, change anything else or be anything else. We do not aspire to greatness. We are already great. We do not aspire to influence others. For in our greatness, we see the greatness of others. We do not aspire to change anything else, for change moves, as we move down the stream bed.

We are the Stream. Enter into our energies and feel the greatness of who we are resonating with the greatness of who you are. Be with us.


back to top


Summer Rain
--------------------------------------------------------------------------------

Any time you seem to take a step backward, it is an opportunity for you to examine your old feelings, this old step - for you to look more closely at the pain that this old step brought you and look more clearly at your intent to leave this old way behind.
Any time you find yourself thinking too many thoughts of an old attachment, falling back into old patterns, love yourself for it. see it as a gift.

It is a gift from your soul to help you to see more clearly why your step forward is who you really are. It helps you examine your motives, your intent and define your commitment to taking a step forward. Examine that commitment. Review your feelings of the old way and the new way.

And see yourself using your new feelings to banish the old habit, attachment, old way.

Be like the snake or the lobster who sheds an old skin, an old shell to move on to a stronger skin, a bigger shell. Recognize that during that change, you are vulnerable. It is a part of the way you are. See your vulnerability as a fresh outlook, a fresh start, and know that your new skin, your new shell will protect you. Your new way of being will give you the light you need to protect yourself.

I am the summer rain. I transform everything I touch. I make it wetter. I give it room to grow. During this time of rain, this time of growth, the things I touch may be more vulnerable, may be more open to damage. But it is a necessary change, for without me, all the things that need growth are not nourished through the change I bring them. They need me to continue their cycle.

Be like the earth in a rain. Allow the summer rain to clear your old ways and old habits. Allow me to wash away your old attachments and know that tomorrow the sun will shine, that you will grow anew.


back to top


Whirlpool
--------------------------------------------------------------------------------

A swirling spiral leading to a place of darkness or unknown. I am a whirlpool. My energy focuses and concentrates the energies around me, draws them towards me, and then frees them on the other side. It releases them into another world, into another way of being.
Anything that comes through me is powerfully changed. For my energies compress those I draw in, into such a compact space compared to the space they had occupied, that it forces a change in the energy - in it's perspective, in it's placement, in it's arrangement. And when the energies come through the other side, in form they may not have changed much, but in essence they have changed a great deal.

I am a symbol of the atoms that are the building blocks of all physical reality. Each energy that goes through those small spinning vortices is changed through the experience. Each moment of spin that your atoms take is a moment of change. Moving through change can be forceful or gentle, but whatever the catalyst, when you come through the other side of change, you are not who you were going in. The experience alters you.

See this when you see me or a tornado or a whirlwind. Recall the the spin, the compression, the power of the atom and know that you are forever changing. ----


back to top


Mourning Dove
--------------------------------------------------------------------------------

To awaken to the pleasure of life's promise is to awaken to possibilities. See something of beauty in front of you right now and you open to possibility. Feel an expression of love in your heart and you open to the expansiveness of love around you. Open to the beauty of your own nature and you open to the exquisite beauty around you.
Your life does not just hold unlimited possibility. It is in the process of becoming them. And as each moment unfolds and each possibility achieved, you move forward to the next realm of delight and creative expression.

We are Mourning Dove. As we sing our soft song, we are giving voice to the possibilities that have matured in us and the possibilities to come. We are Mourning Dove. Sing your own song of attained potential possibilities. Be like us.



back to top


Blue Heron
--------------------------------------------------------------------------------

Learn to walk in beauty. In physical terms, walking in beauty means being comfortable with your own physicality.
I walk on land for short bits and I fly in the air. In comparing my progress in walking on land and flying in the air, walking on land seems to be more of struggle. It seems to be more difficult, awkward, ungainly. Yet comparing the two in the sense of awkwardness, discomfort or grace is not a correct comparison. On land, I am equally as graceful, even if my progress and movement is not as well suited to land walking as it is to flying. My progress on land is marked by the same power with which I use my physicality to fly. The power is extended in a different direction on land. When I roost at night, my power is at rest, for my energy is joining that of all Heron.

See yourself in the same way. There are times when you feel awkward or clumsy or dissatisfied with your physicality. There are other times when your mind is engaged, when you are focused, that your body follows your mind without thought or reason. You walk in beauty without realizing the beauty you walk in. Note for yourself, that every moment you spend in physical form can be a walk in beauty.

Focus on your task, disengage your mind from the physicality of it and allow your body to follow your natural inclination. In this way your walk becomes more graceful, your movements more fluid, your speech clearer. You express your true nature.

To take this all a little farther, consider walking in beauty in an emotional form. Walking in beauty in this case, is the ability for you to again focus on your task. Allow all other extraneous emotions and thoughts to fall away as you focus fully on your task. Keep your attention focused and you walk in beauty.

I am Blue Heron. Be like me and walk in beauty.


back to top


Lark
--------------------------------------------------------------------------------

Even though we have flown south for the winter, our energy resides all around you. A simple thought of Lark will draw our energy from any distance to you, in all its distinction, gentleness and laughter. Call to us, then, when you have need of our energy and we will be with you in a moment. We are Lark.

back to top


Muskrat
--------------------------------------------------------------------------------

We are Muskrat. Our energy is inquisitive, steady and self-contained. We move through life, sure of our place, sure of our tasks and take great satisfaction from living into these. We have little concern for the things and the events that don't directly influence us. But rather, our attention is focused on where we are, here and now, what we are doing, here and now and following our need to express our nature as fully as we can. We are Muskrat. Be like us.

back to top


Skunk
--------------------------------------------------------------------------------

We are Skunk. We move with grace and speed and gentleness. Our energy hums with satisfaction whether we are alone or in a family group. Be with us when you wish to find completion in your solitude, when you wish to know you have purpose in and of yourself. We are Skunk. Be with us.

back to top


Sparrow
--------------------------------------------------------------------------------

Stop often as you go through your day and listen to the birdsong in your area. Allow it to register. Notices the scents, the smells, the sights of the natural world around you. If there is a favourite tree, notice it often an appreciate its existence. As you listen to the peeps and chirps of the birds around you, knowing that your connection is one that holds great promise for yourself and others around the world, then know that the bird carries the energy of this great promise to all other birds who sing around the world.
It sings to you and you sing to it.

Feel your delight, your interest and your enthusiasm as you stand in your garden, near special trees or as you listen to the birds. We are Sparrow. We carry your song.


back to top


Pond
--------------------------------------------------------------------------------

I am Pond. The still surface of my water reflects everything in the vicinity in such a way, that when viewed, a little more or a little less of what I reflect can be seen in me than can be seen above ground. Ripples distort my surface, distort this reflection. Yet this reflection can seem so real, that if you were to focus all of your attention on the reflection itself, you would miss the truth of what it reflects and you would miss the qualities of pond that lie beneath the reflecting surface.
Your world around you is the same as the surface of my water. It reflects the state of your thoughts and feelings. It reflects reality, truth. Yet it is not the reality or truth itself, but just the reflection. When you die and the physical world around you disappears from your existence, realize that it is just the reflection that has disappeared. The reality that it reflects is still there.

So recognize your world for what it is. See it as you see my surface. One that is capable of reflecting great truths, and one that rides on the surface of many other fine realities and qualities. But recognize as well, that it is just a mirror and not the reality that it reflects.


back to top


The Spring
--------------------------------------------------------------------------------

Shadows give rise to sunlight and sunlight gives rise to shadows. In a shadowless world, sunlight would give rise to something else, as long as you live in concepts. Silence arises out of our splashing sound. And our splashing sound arises out of silence. Our movement arises out of stillness, and stillness arises out of our movement. We are the Stream. Know that each thing you experience arises out of everything it is not, just as everything it is not, arises out of it. Know this, and you know yourself. We are the Spring.

back to top


Bullrush
--------------------------------------------------------------------------------

Although there is symmetry in Nature, Nature's beauty comes not from the symmetry, but from the lack of symmetry. We are placed in the water with precision, taking untold amounts of information into consideration. This precision itself, the fact of our existence hold enormous beauty. yet we appear to have been scattered with a careless hand.
We are Bullrush. In the chaotic placement of all life in this area of the pond, there appears to be no sense, no meaning to it. yet within this lack of meaning lies a richness and diversity that could not be found in an area that was too symmetrical, too orderly. The order here lies in our lack of symmetry, our ability to support uncounted forms of consciousness within a small area. It takes precision and it takes an ability to move with change, to adapt to new circumstances and see where the beauty lies within them.

I am Bullrush. Be like this careless scattering of me at the edge of the pond. Allow your lack of precision to express your creativity, your adaptation and your intrinsic beauty.


back to top


Maple Tree
--------------------------------------------------------------------------------

Do not be afraid to stop and tap into my energy whenever you have need. Even though you may not get any concrete advice or hear any concrete suggestions, just tapping into my energy can be of benefit to you. As it can be to my benefit to have you stop and acknowledge me.
By tapping into my energy, you are showing that you care. You are showing that you believe I am more than the physical specimen you see standing at the side of the road.

Walk in wonder. For each specimen that stands at the side of the road has a special energy to offer you. Acknowledge your love for them as you walk by and the benefits you derive will equal the benefits we derive from you.


back to top


Poplar Tree
--------------------------------------------------------------------------------

The night is still and calm. Feel the stillness. In the stillness you can hear the sound of a twig fall. Give thanks for the stillness, for it shows you that quiet can be beautiful, that there is no need to add action or excitement. Go deeper into the stillness and you'll see an excitement that is not present elsewhere.

back to top


Maple Tree
--------------------------------------------------------------------------------

Although the scents, the growth and the great expansion that occurs in the Spring is a feast for the senses, the Winter offers opportunities for sensing the more subtle aspects of the world around you. During this time of quiet, when the scents are muted, the sounds muted, you may hear more of your own activities in the world than you usually do. Cars have a stronger scent and a louder noise. But when you approach us with a desire to touch upon our very nature, to touch upon the energy of our beings, you open yourself to the more subtle perceptions that are with you year-round, but that you often fail to notice. We are Maple. Listen to our subtle song while we are at rest in the winter and know that this song is the basis for the upwelling of growth in the Spring, for the rich beauty and fruiting of the Summer and for the release of the Fall. We are Maple. Be with us.

back to top


Jewelweed
--------------------------------------------------------------------------------

When you are feeling lonely, listen to the sound of the cricket outside your window, or to the rustle of leaves on a tree. Everything you require is around you, no matter how small or large your world. If loneliness is a part of your world, relief from that loneliness is within reach. If pain is a part of your world, ease from pain is within your reach. Offer the world around you the chance to tell you what it has to say about you and what it has to say about itself. The connection you develop will give you an opportunity to see how your own beliefs and expectations have limited your ability to live in happiness. In that moment when you connect with cricket and listen to it in an appreciative way, you move out of loneliness and into connection with the world around you. It is this connection that heals you. We are Jewelweed. Know that the answers you seek are all within your reach.

back to top


Reeds
--------------------------------------------------------------------------------

To awaken to the love that's in your heart is to awaken to the love that surrounds you. As the bank of clouds moves slowly across the sky, see that it is your love moving across the sky. As the bird calls, it is your love that calls. As the water flows, as the grass withers for the season, as the beavers gather food for the winter, they are expressions mirroring your love.
Meditate on this and you will notice how your heart expands, how your sense of wonder expands and you begin to feel a deep connection to all things. We are Reeds. Expand your boundaries to include the entire world and more, and you begin to get an image of who you are. You include us. We include you. We are Reed.


back to top


Crocus
--------------------------------------------------------------------------------

To glory in the sounds, the scents of Spring, the feel of the chill and the burgeoning warmth, is to glory in the rebirth of your soul. Each moment is like a springtime. Each breath you draw is a new year. What year is your next breath going to be like?
We are Crocus. Our colour is golden yellow. Our energy spreads out in white expanding spheres. It is a warming, gently smiling energy. Let our appearance in the Spring serve as a reminder to you that there are seasons in everything. Live each breath as though it held a year's worth of living within it, for within each breath, you can find a year's living. I am Crocus. Smile with me.


back to top


Ash Tree
--------------------------------------------------------------------------------

Awaken to a new day. A fresh start. Leave all of yesterday's expectations, promises and disappointments where they belong - in yesterday. Leave your worries about the future - your concerns - in the future where they belong. Live today, fully in the present. Enjoy the sunlight, the fresh breeze. Listen to the birdsong. Smell the Earth. Acknowledge them. Absorb them in, through your skin. And thank them all for being a part of your life.

back to top


Bobolink
--------------------------------------------------------------------------------

Become aware of the energies that move through you, for they signal to you the direction of your Soul's urging. Let yourself be drawn by these impulses and urges. In faith, they are guiding you to where you are best suited to go. We follow the need to move from place to place in the field. To mate. To sing. To raise our young. And to migrate. And by following these inner urges, we know we are following our inner song. Be like us then, as you move through your day. Listen to your inner urgings and know that you are being led to your highesst truth.

back to top


Thunderstorm
--------------------------------------------------------------------------------

To connect with Thunderstorm energy is to connect with the rich mix that we present in such high power - turbulence, aggression, strength. Yet there is also a release in the energy of Thunderstorm. It is as though we have collected the excess and gathered it together in a powerful way for release and dissipation. It is a process of conversion - of transformation - as well as expression. We are Thunderstorm. Be near us when we burst forward in this glorious energy and bask in the process of transformation from turbulence and instability to an expression of dissipation and rest. As you glory in our demonstration of power, you can use the energies of Thunderstorm to gather your own dissonant frequencies and disperse them along with ours. We are the energies of Thunderstorm. Be with us.

back to top


Black Eyed Susan
--------------------------------------------------------------------------------

Our energy is in the energy of full particpation in life. We charge forward in life with delight and enthusiasm, eager to see the next days' gifts and the next days' challenges. Fully consumed with this sort of energy, we have no thoughts or sensation of lack when the conditions are not ripe for growth. We feel no sense of loss when one of us is cut. Instead, we continue to hold this combination of gathering and expanding energies that burst forth in glorrious flower when the time is right and droop in glorious completion when the time is finished. Be like us.

back to top






Direct replies or comments please send to
Janet Dane <jan@devas.org>.
Also consider to read more articles by the same author

at http://www.devas.org/.










Enter content here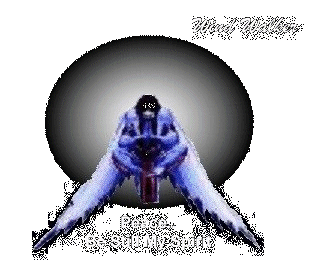 Click on the link below to take you to a page all about faeries.............